STATE GUIDE LINE INFO SERVICES- "We Bring The World Together…"
About Us
State Guide Line Info Services is an organization comprising of various people, irrespective of castes and creeds from different sections of the society in India. We have organized such platforms in the past for the benefit of the students, parents and the society.
As a whole, with your co-operation. In 2020, we are organizing this multi level event to elaborate the education platform for our students and parents. Through the platform we are simplifying the educational values in the minds of the young generation of our country.
The organization has observed that our students are facing a heap of issues in regards to the education that they are getting, failing to make up their mind to decide as to what they should do for a bright future. Along with the students, the parents too are in a confused state, as to what and how should their dreams be implemented.
State Guideline Info Services has been looking into these social amenities and working on them since a couple of years. We have, this year we have worked upon the subject of education and have come up with a dynamic resolution. We have brought different educational institutions, departments, colleges, universities, Schools urban and rural, for the students and parents. This programme has a multi level resolution amenities for the all round benefit of the students. FESTIVAL OF EDUCATION will open numerous paths for our young generation and help them build a new relationship with the current education scenario. To explore the beautiful opportunities the fair has for to help them excel, be familiar with the variety of opportunities waiting to be explored and excel in lives. The ultimate goal of the organization is to bring around remedies and solutions for the students and parents. This shall render facilities to the under privileged society. And deliver solutions to build an equal and healthy social environment with well educated people.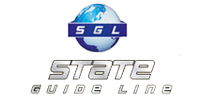 DIRECTOR'S VIEWS
Dear Customers It gives me great pleasure to come up and present the innovative idea of using media in the expansion of your prosperity and helping you out in your development.
Warm Regards,
Vaibhav Bhardwaj
Director
MISSION
Our mission is to establish a meeting point between different Business agents from all around the world. We wish to provide new opportunities for creation, dissemination and exchange of experiences. Our mission is to help children and adults prepare for living and learning in a global media culture by translating media literacy research and theory into practical information
VISION
SGL Events- provides a framework to Access, Analyse, Evaluate, Create and Participate with message in a variety of forms. SGL Education-Literacy builds an understanding of the role of education in society as well as essential skills of inquiry and self expression necessary for citizens of the democracy. SGL is exploring towards the needs of its potential customers today, so that it can tap the right opportunity tomorrow.